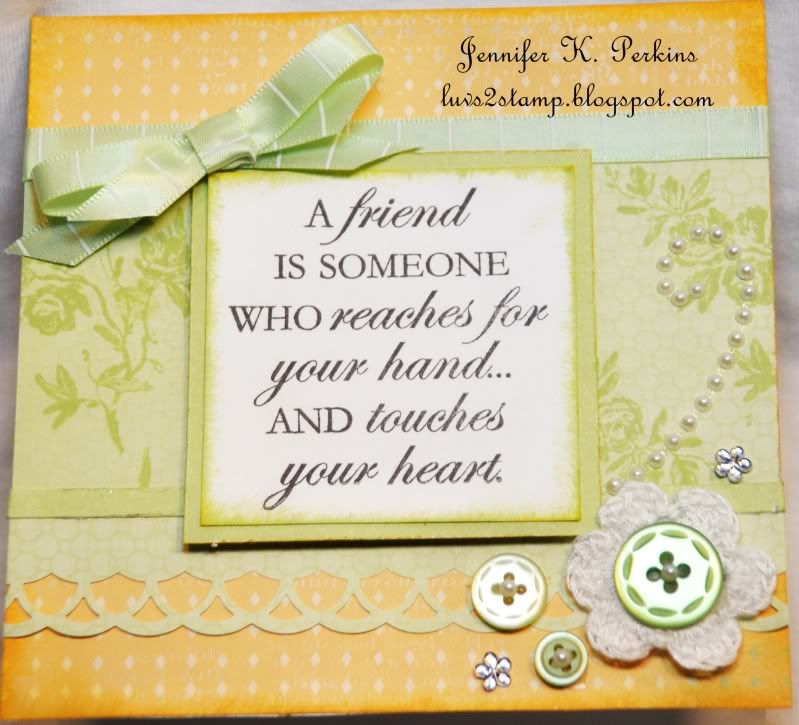 I enjoyed making this card. Its pattern is from Mojo Monday 184. Colors are CTMH's Honey and Sweet Leaf. Papers are from Ctmh's Veranda and Emporium. The buttons and crocheted flower are also from ctmh. Sentiment is from CTMH's Friendship, and the flowers in the background are from Webster's Pages Beauty.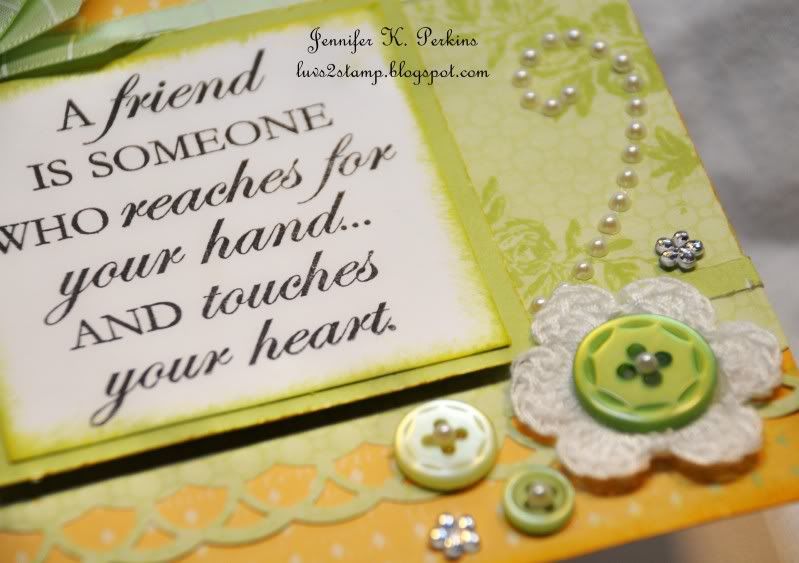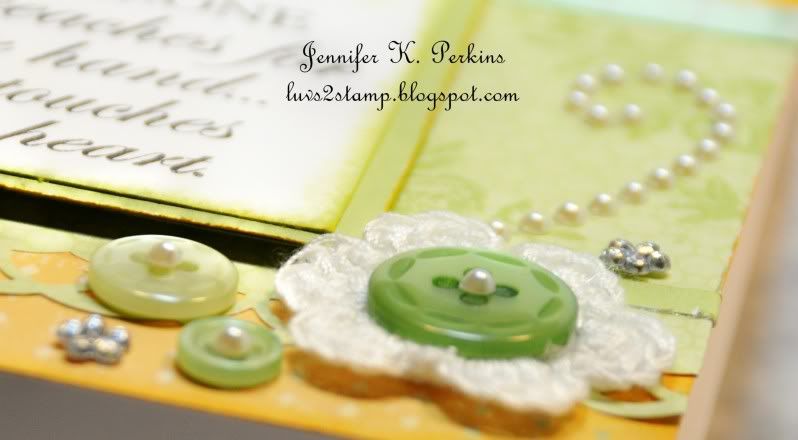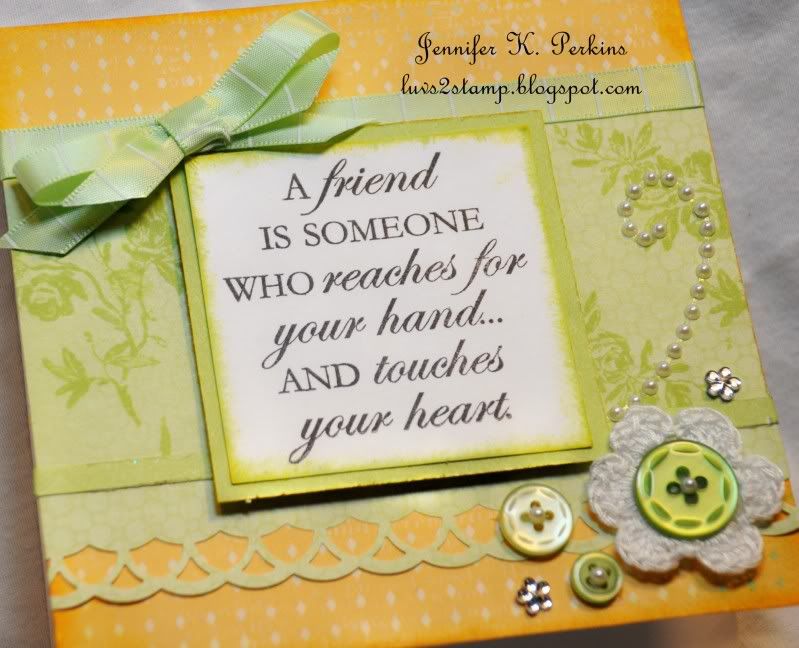 here's a couple of pics of the inside...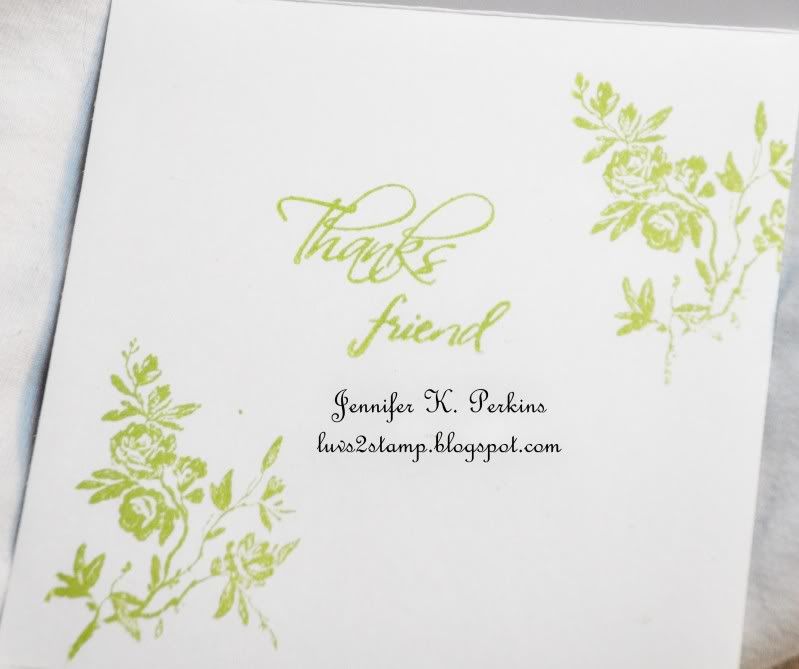 I love the versatility of acrylic stamps! The inside sentiment is from 2 different CTMH sets, For Every Occasion and Be True.