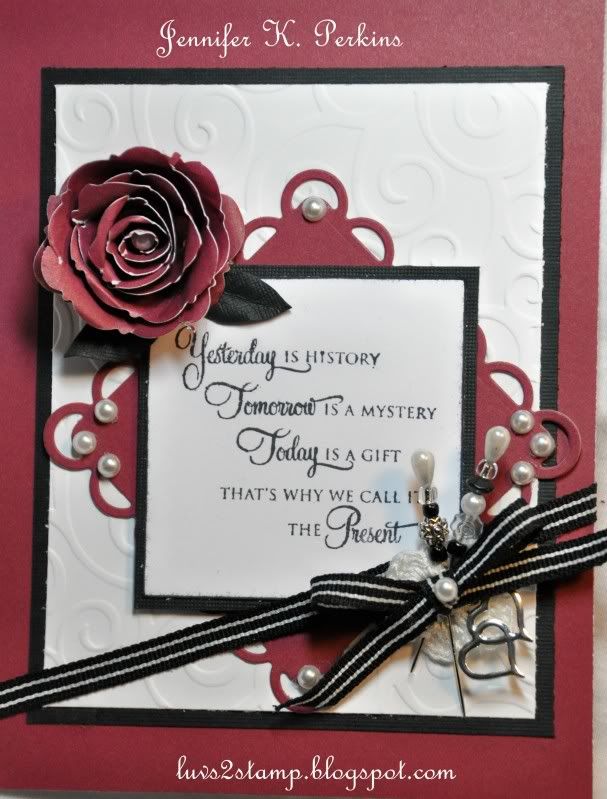 This card was created using Black and Vineyard Berry cardstock and CTMH sentiment The Present.
There is a tutorial for the paper rose here:
http://luvs2stamp.blogspot.com/2011/02/paper-roses-tutorial.html
The ribbon and beads are CTMH, the silver heart charm from Michael's wedding section a while back.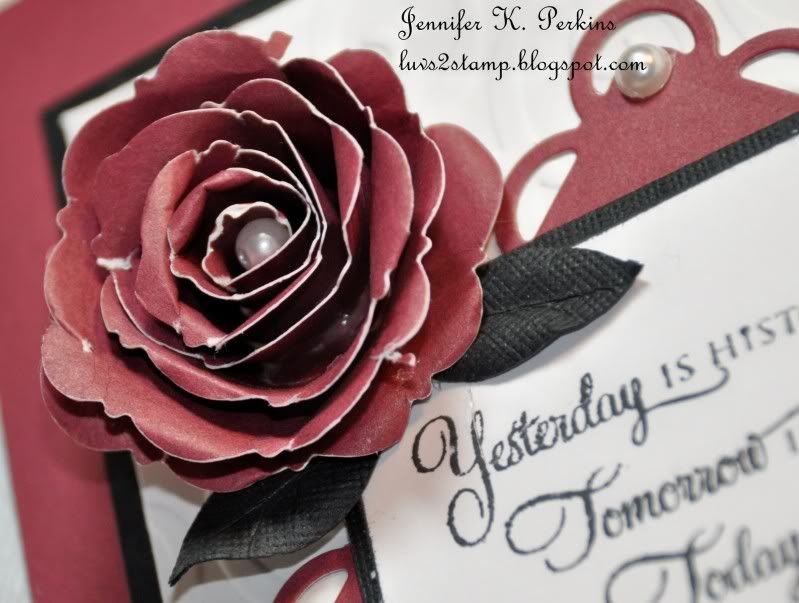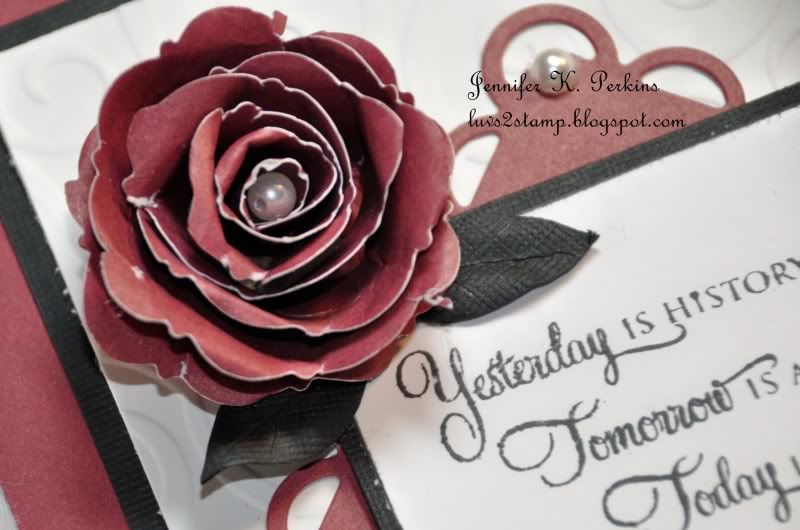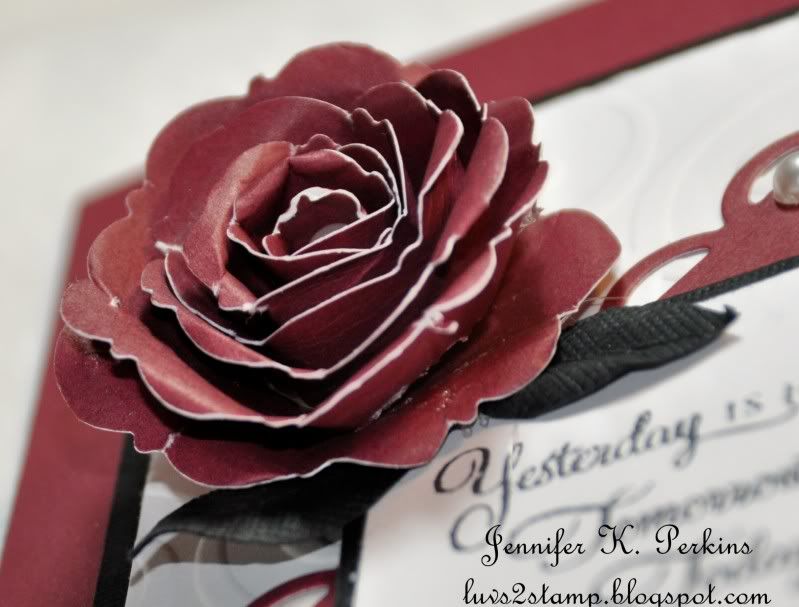 I tried to get some good close up shots of the paper rose and leaves. I created the leaves by cutting out a couple of leaf shapes and then adding veining with my embossing stylus, and then curling the sides with a toothpick. I was really impressed with myself for how well these turned out, because they were a complete experiment since I couldn't find my new Sizzix leaves die (that I just bought!)
Thanks for looking!