Thanks for all your wonderful comments to me. They really make my day! :o)
This card came together pretty easily for me, after I figured out what papers to use. Last week as my family and I were playing Scrabble, my daughter and I passed the time waiting for our turns by coloring some stamped images I had made recently. So when I was ready to start designing this card, I started out with the little bunny stamp. I had a yo yo flower in my paper scrap stash, left over from another project. The sentiment is mounted on top of the flower with heavy duty foam tape, and the flower is mounted onto the card with more foam tape.
I love this bunny set!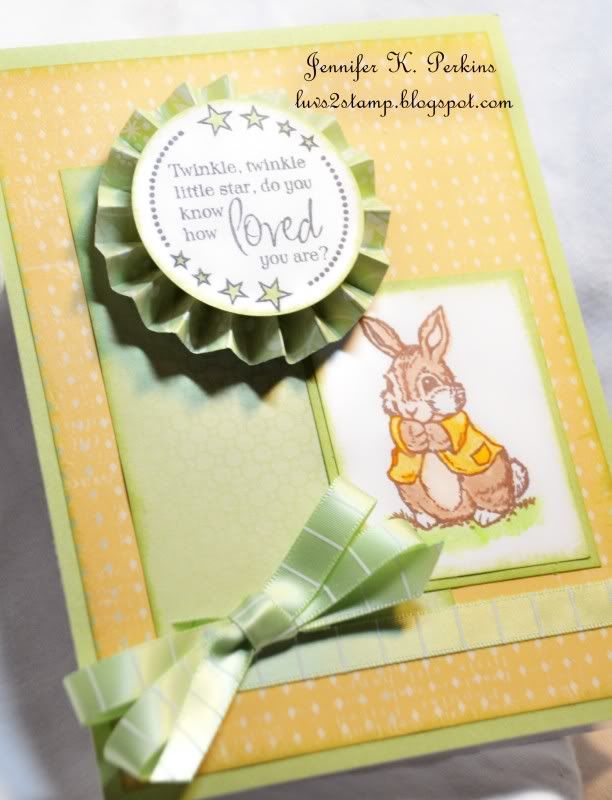 The sentiment from this card is one of my favorites from Verve. The bunny is from March's SOM from CTMH, Sensational Season. Colors are Sweet Leaf and Honey, papers are from CTMH's Miracle, Emporium, and Veranda.
I am really happy with how this card turned out! What do you think?