Update: I added some ribbon!! Here are the finished photos-- look below for project directions. :)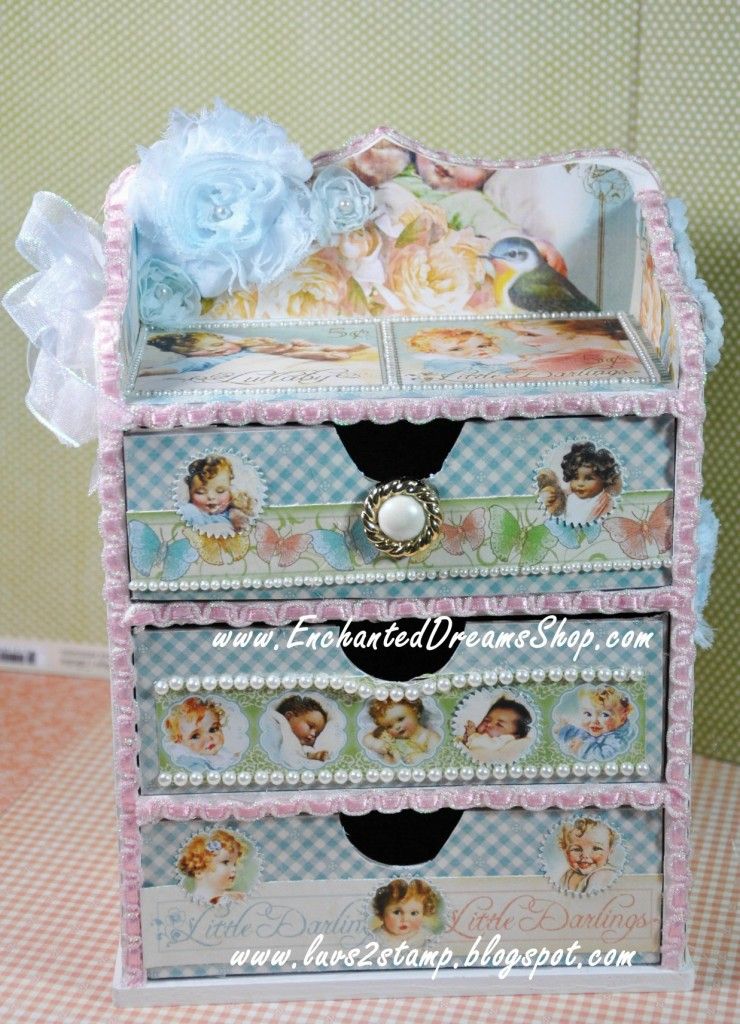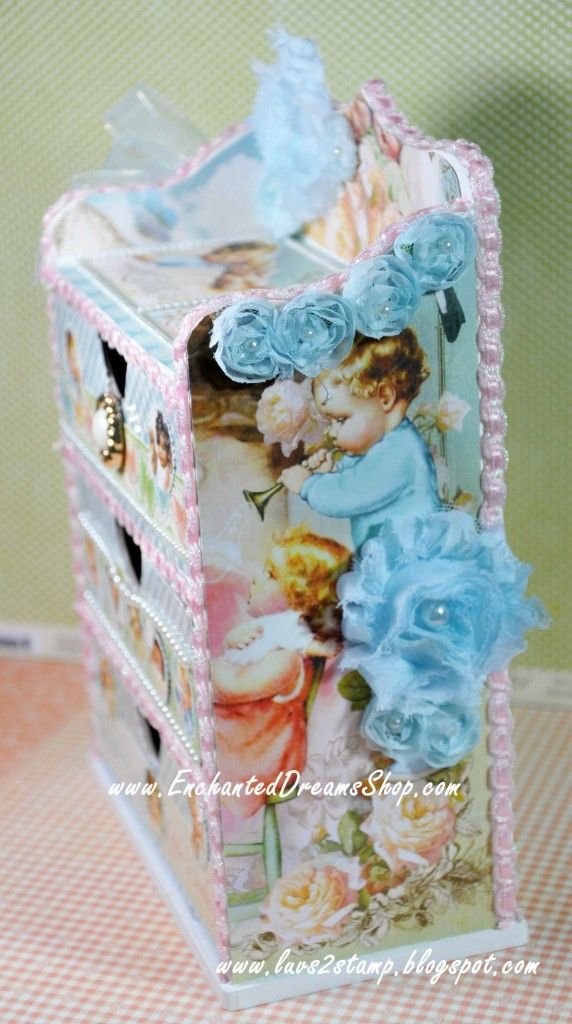 I had such a good time playing with these papers by Graphic 45! The papers are from the Little Darlings collection. They are so adorable!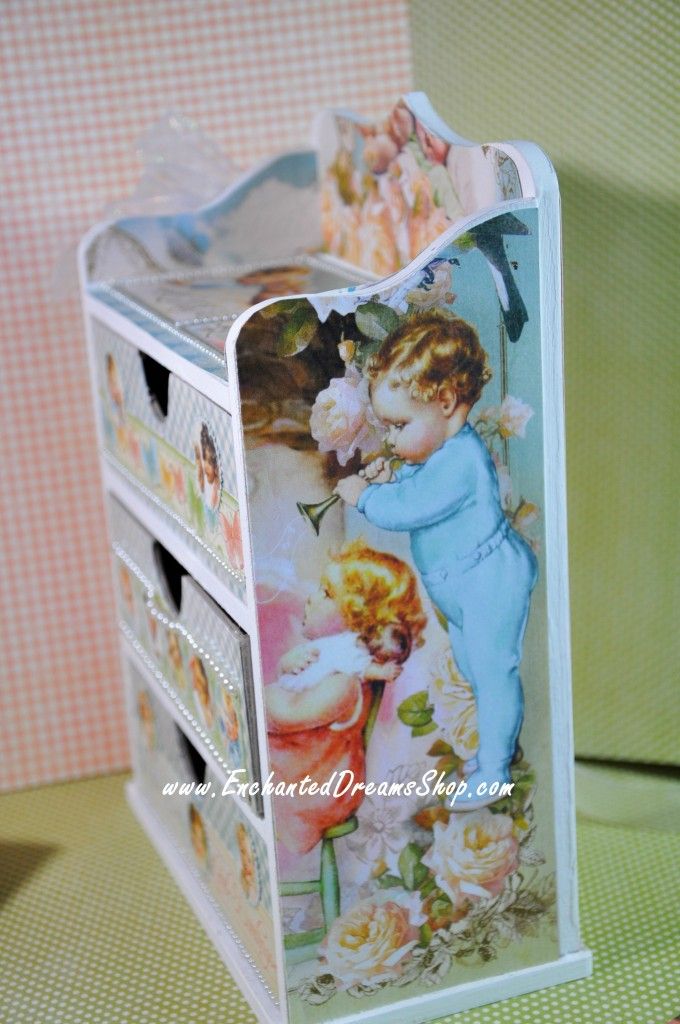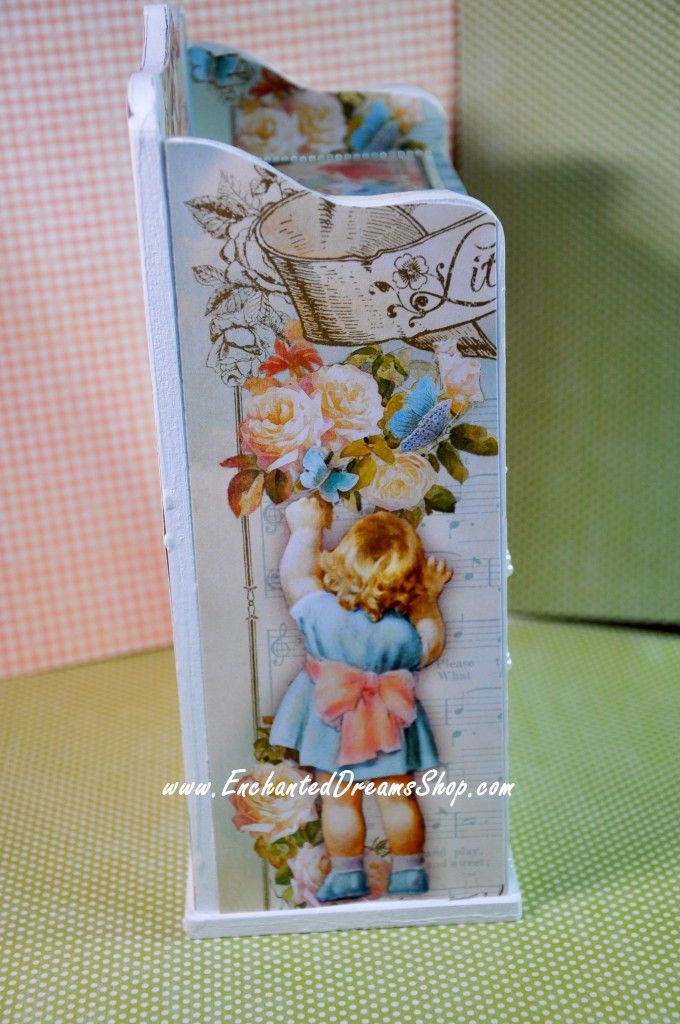 First, I painted this little chest of drawers by Kaisercraft. I then covered and decorated the drawers and the outside of the chest. I embellished the front of the drawers with pieces of the borders paper and pearls from want2scrap.
Next, I wanted to add a 3-D effect with some ribbon and fabric flowers. I started with white, but I wanted a bit of color; so I decided to mist them with Perfect Pearl Mist - Turquoise from Ranger. I love these mists. You can spray lightly for a pastel effect, or more heavily for a darker shade, and I love the glitter sparkle when they dry. :)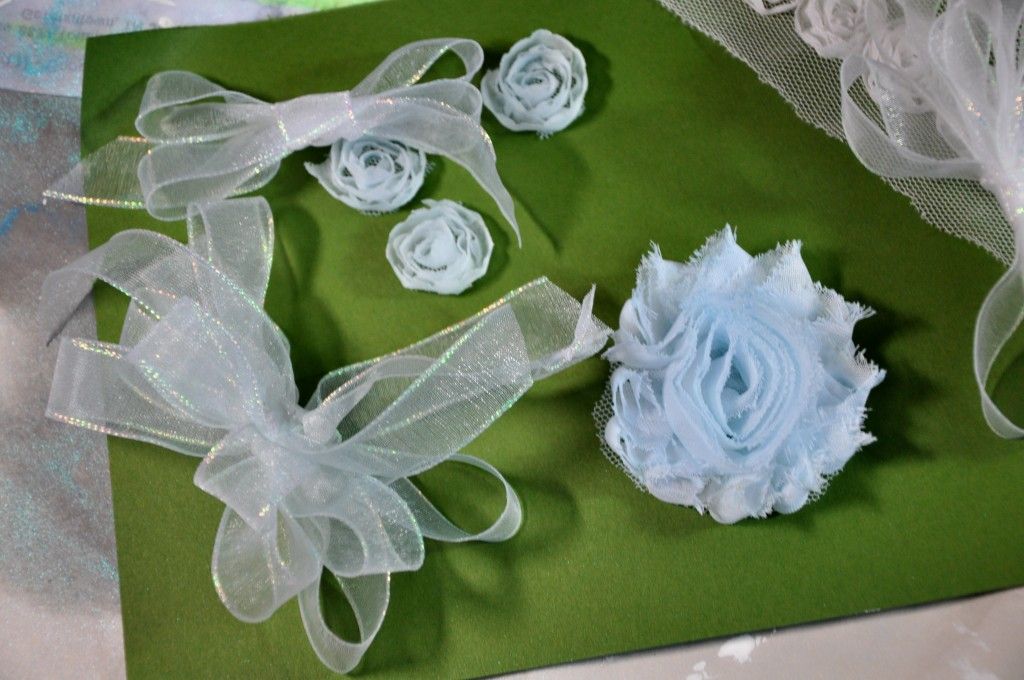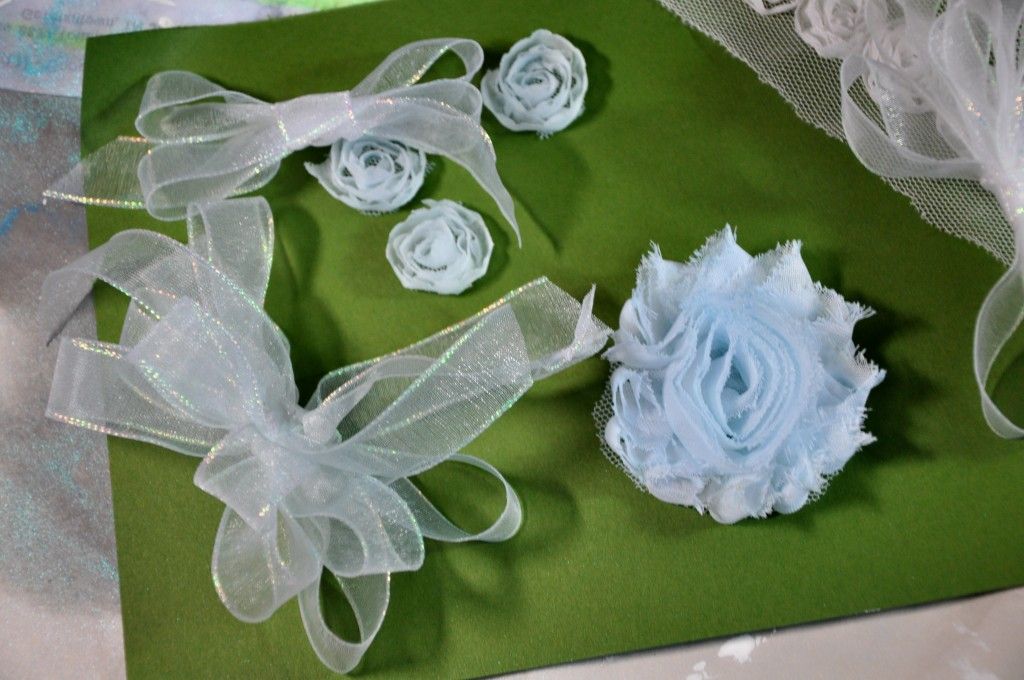 I dried them with my embossing gun
(gotta love versatility! ~just be careful not to get too close, the mesh melts!)
Then I glued a little pearl inside to dress them up a little more.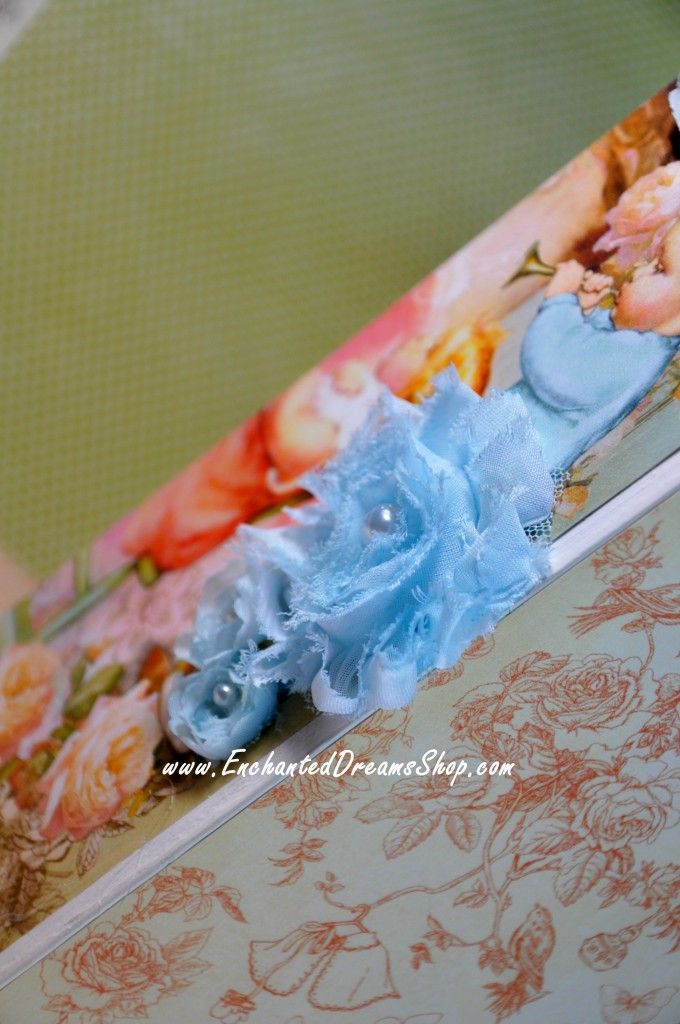 After seeing the flowers, I decided to mist my ribbon bow, too. Perfect match! I love when my experiments work! :)
So what do you think? It was all pretty easy... do you think you'll try it?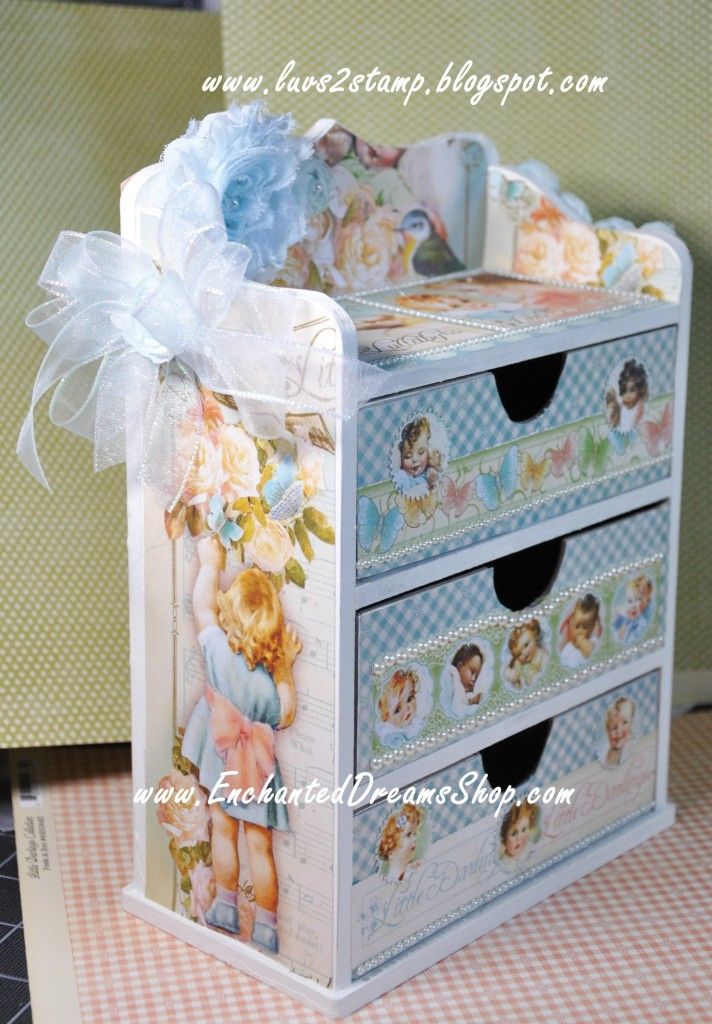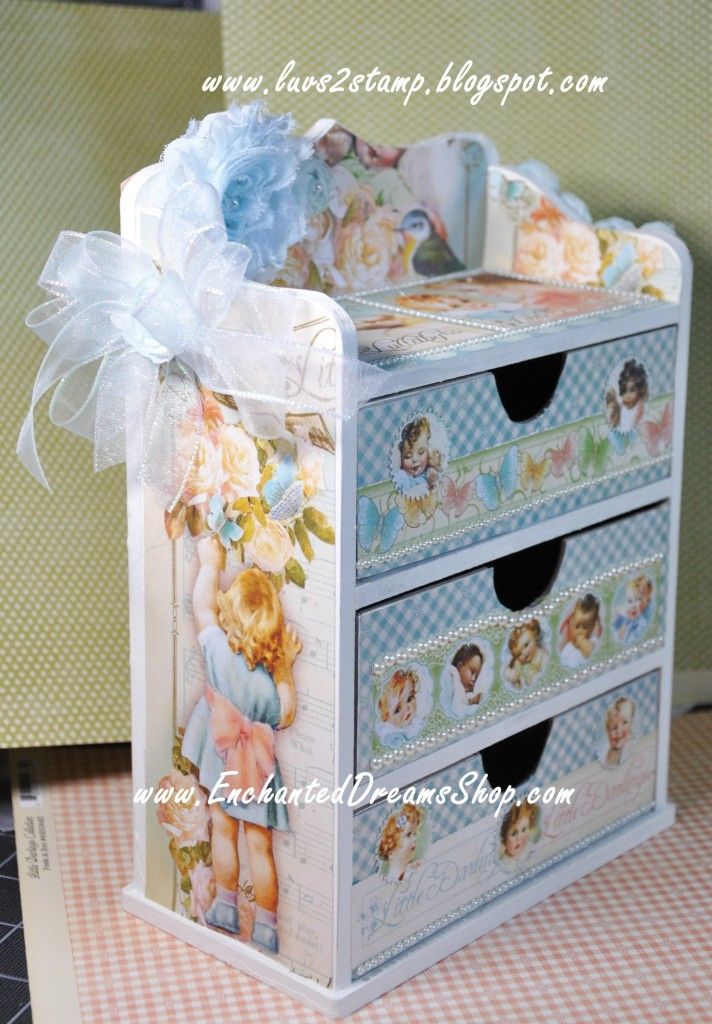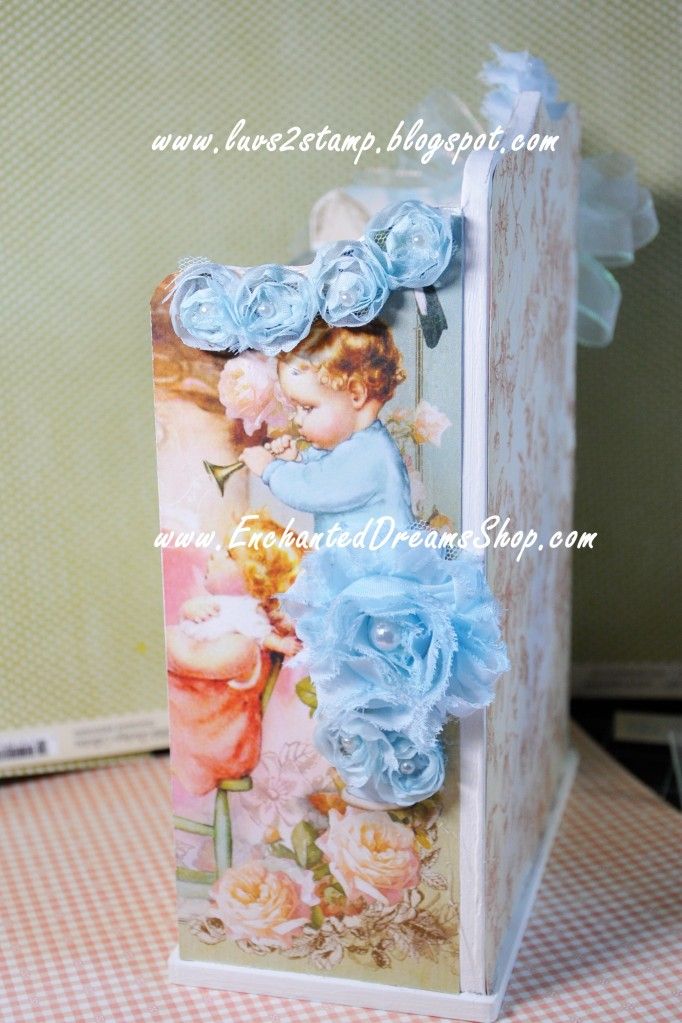 Oh, and I carry these products in my Shop -
Home
Graphic 45 Little Darlings
-- Graphic 45
Perfect Pearl Mists - Turquoise -
Ranger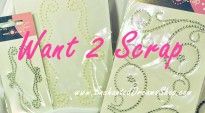 Want2Scrap Sleek Strips - Pearls
- Want 2 Scrap

Here are a few flowers I have for sale here:
Ribbons and Trim