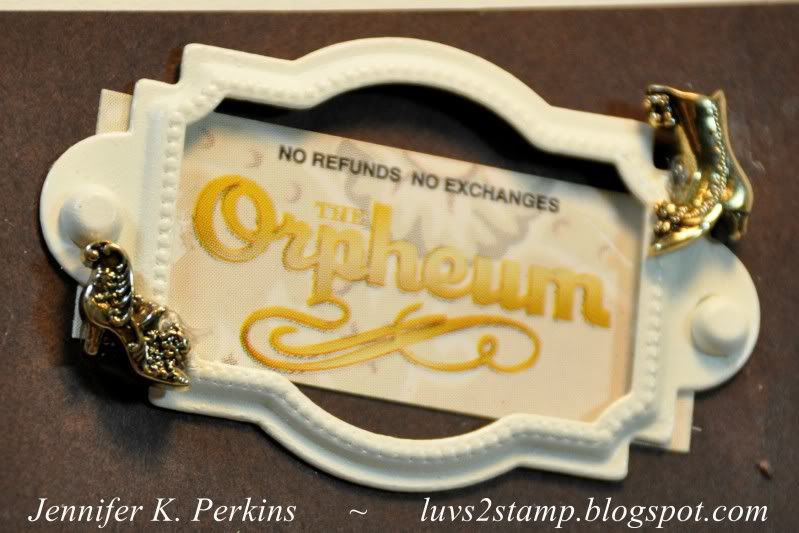 Scrapbooking really takes me a long time to finish compared to card-making! I want to be sure and get in the memories, so that requires LOTS of journaling. And I am a bit OCD in that I want to pull the colors of my pages and the page-layout from the photos themselves, so there is no make a pretty scrapbook page, THEN add photo's for me. The embellishments probably take the most time because they can make or break a page design.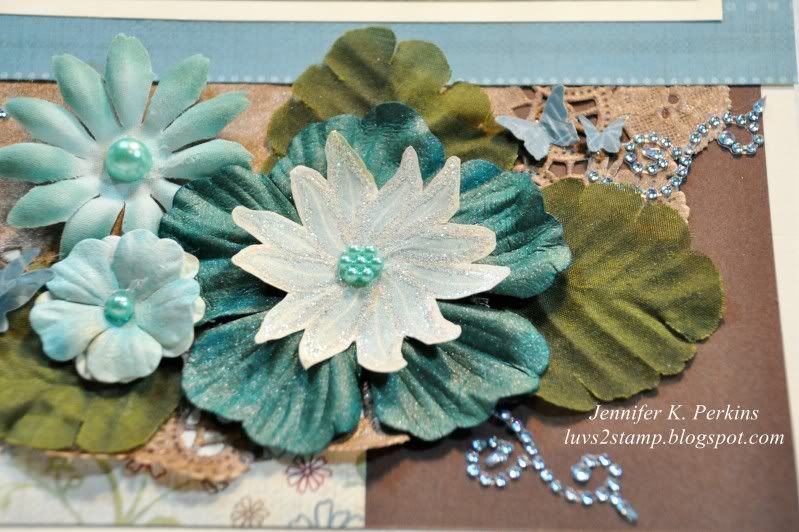 I loved how this turned out! My favorites are the flower groupings with the bling! For the first time, I really used Ranger's antiquing mists, first to darken the blue on the big flower and the green on the leaves (leftovers I saved from silk flower arrangements I made).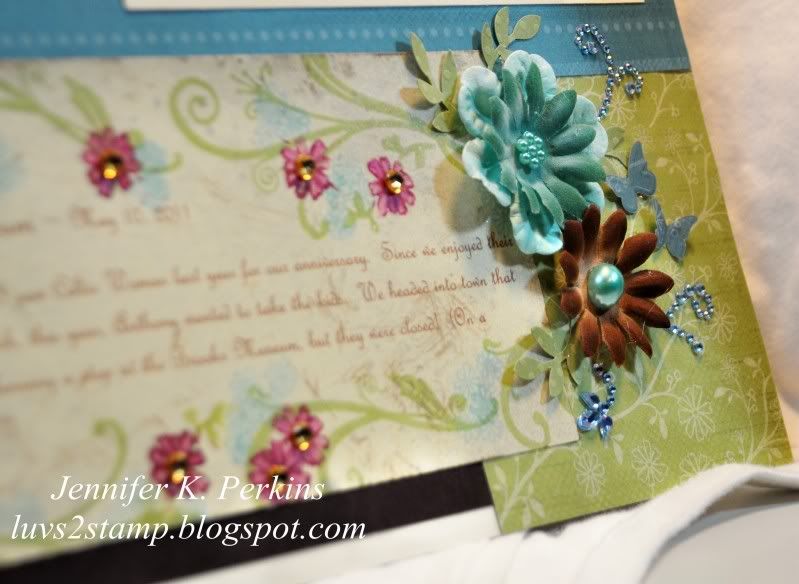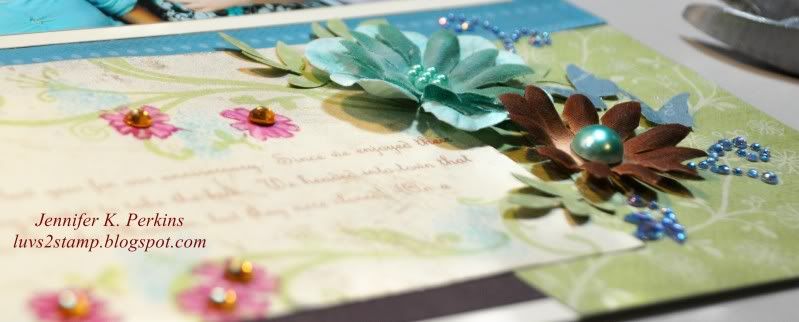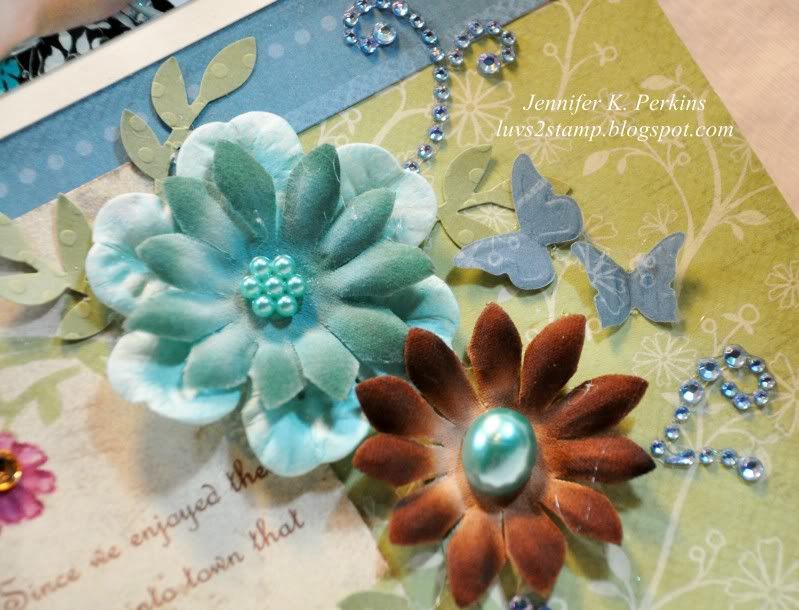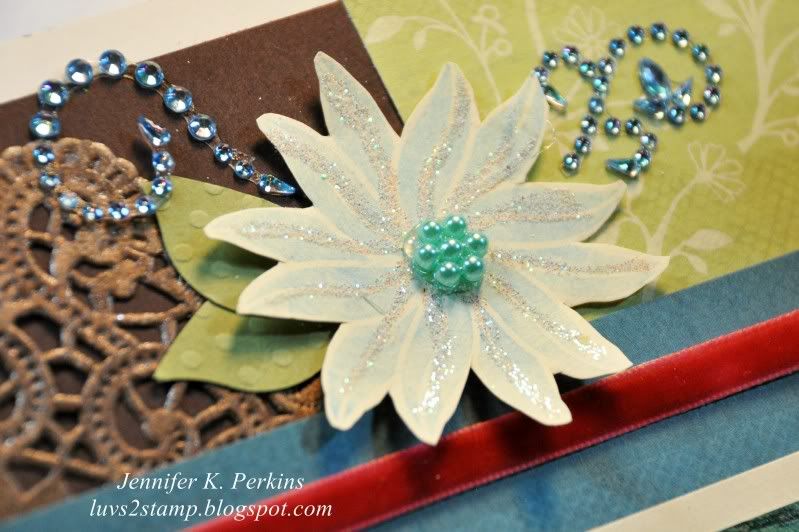 This was also created for H2H's challenge this week, which is to create from something that inspires you. Here is my inspiration: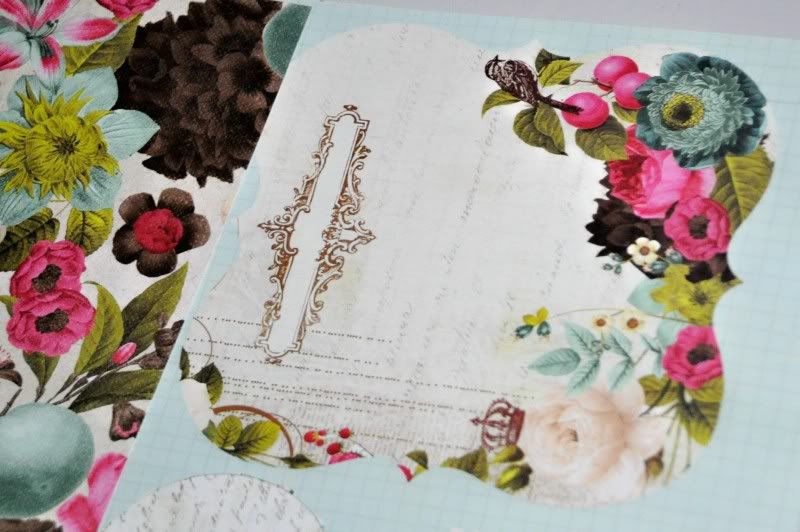 I love the flowers in these papers, and the color scheme. They are Madeline from Prima.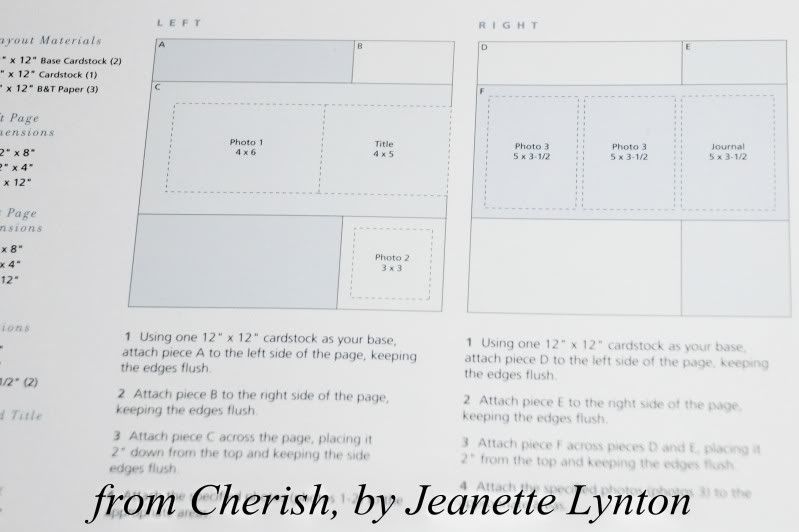 I tend to use these page designs loosely, for all the reasons I've listed above, but it is great to have as a starting point, especially cutting the base papers.
So what do you think?
:o) Jennifer