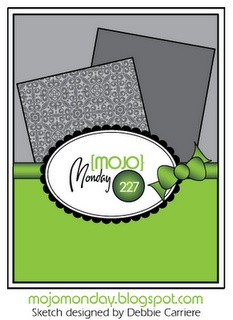 I created this card for this week's MOJO Monday. I love how it turned out!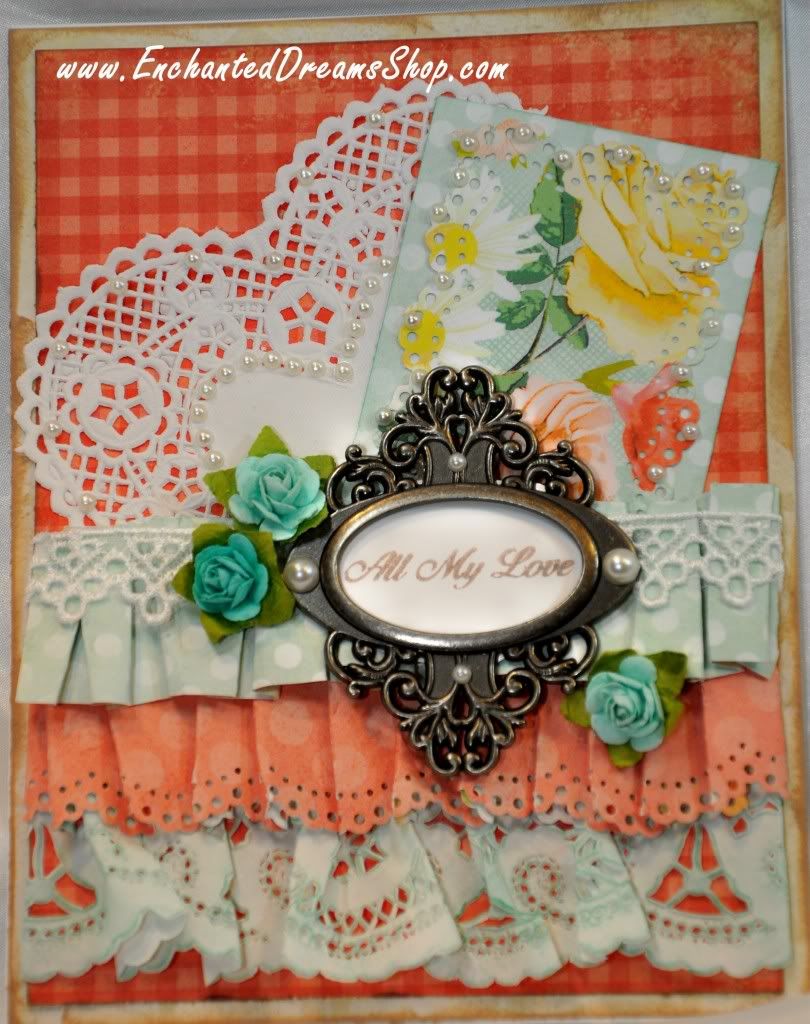 I tried ruffling paper for the first time after seeing a couple of Clare Buswell's cards, and I really like the results. The bottom row is a doily that I cut up and accented with Tim Holt's Evergreen Bough Distress Inks. The paper is from My Mind's Eye's new Miss Caroline Collection, which I think is GORGEOUS! The pearls are from Want2Scrap, the sentiment is from JustRite Stamps, and the metal frame is from Tim Holtz.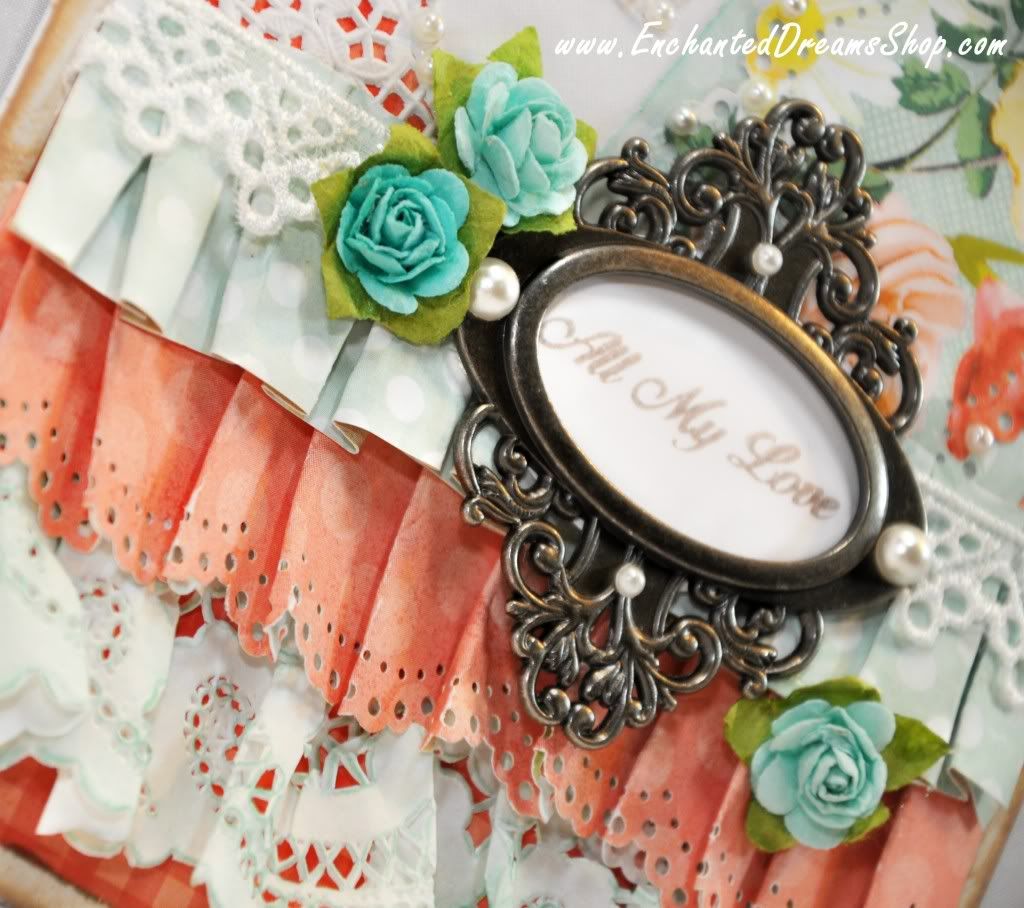 This is hubby's Valentine card... what do you think?
Jennifer