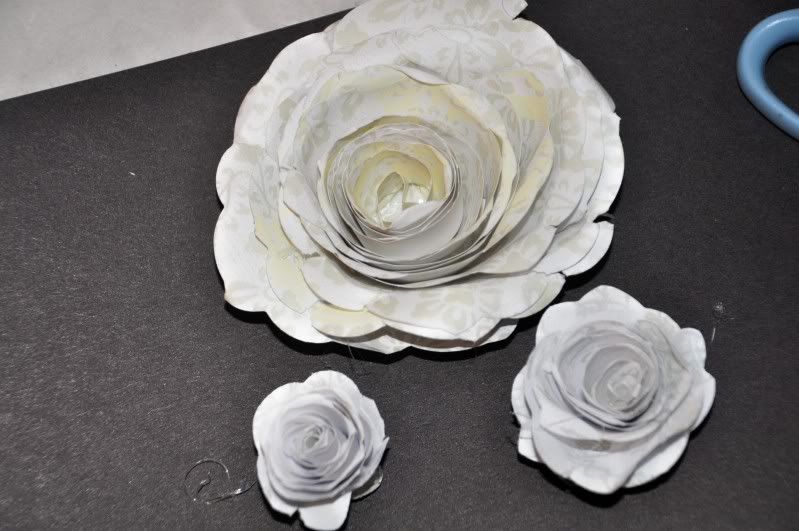 I've finally found directions for paper roses that are EASY and FUN to create! I just started making these yesterday, and already feel like a pro. I hope I can share the directions with you well enough for you to make them as well!
Begin with a square piece of paper. The little flowers were made with 4" x 4" paper. The large rose was made with an 8" x 8" sheet.
Cut the edges off so that it makes a circle.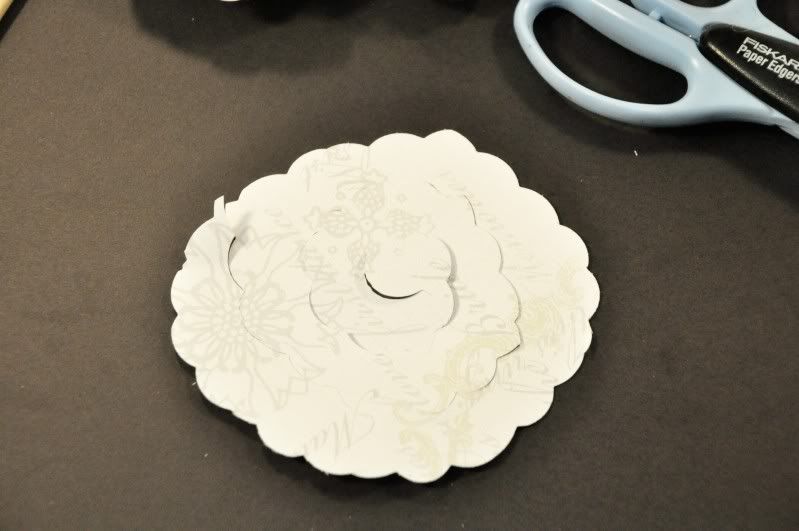 Starting from the outside of your paper circle, cut into a spiral. When finished, it should look like this: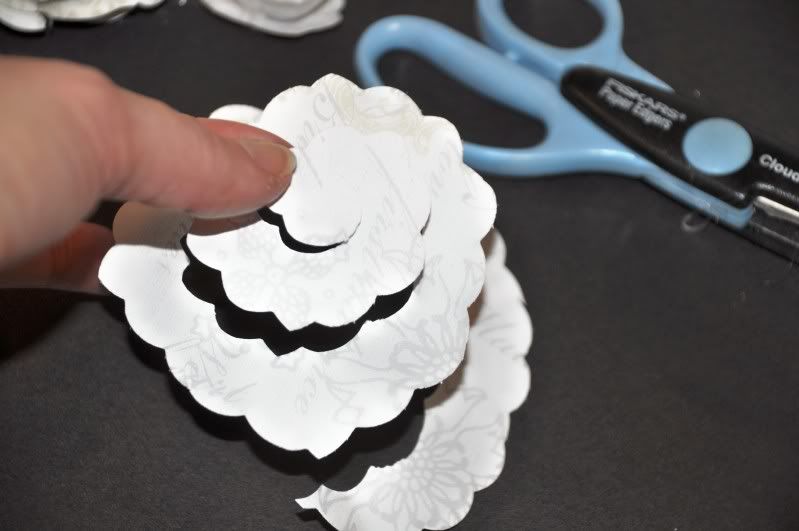 Though this picture shows me rolling the edges of the flower after I have glued it down, I have found it is easier to roll the edges of your spiral before you begin rolling. ~Use your toothpick to help you roll the edges of your flower down.
Starting at the outside edge, begin rolling towards the middle. A toothpick works great to get you started. I've also found that placing a bit of monoadhesive about 1/2" from the end will help hold the center of the flower tight. My flowers look better since I started doing this.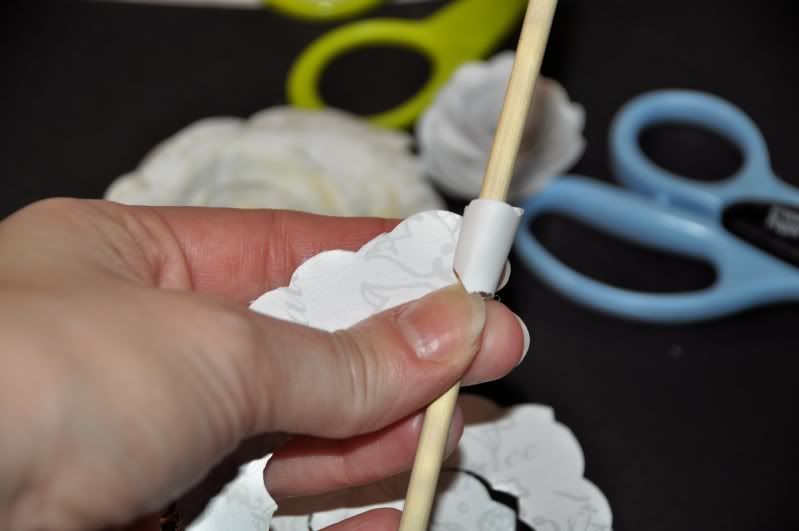 (The picture shows me using a skewer to roll... it turned out to be too big!)
Continue rolling until you reach the center of your circle.
Still holding onto your flower, flip the end up and squirt glue into the center of the bottom of the flower.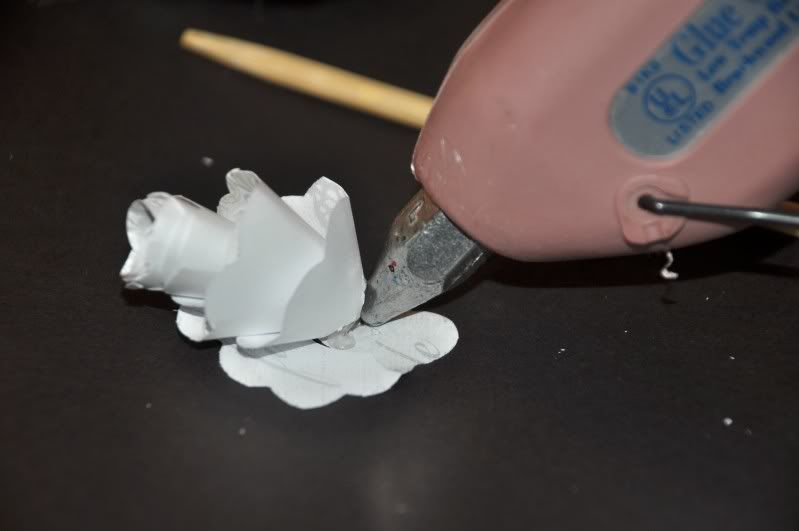 Press quickly to the center of the circle and allow the ends to unroll slightly. Add more glue as needed to hold the desired shape.
You're finished! Add your color and bling or use as is to decorate your cards!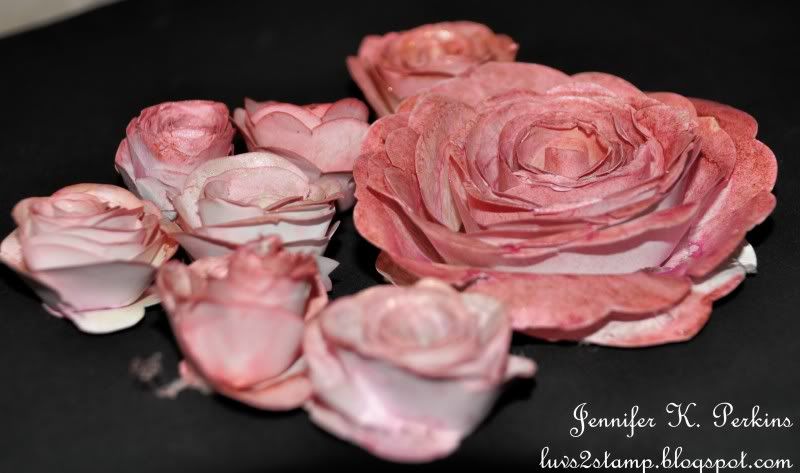 Well... I couldn't stop with JUST paper roses! They needed a little bling. Here is a recipe for home made glimmer mist:
Glimmer mist
1. Fill CTMH spritzer 3/4 way with water.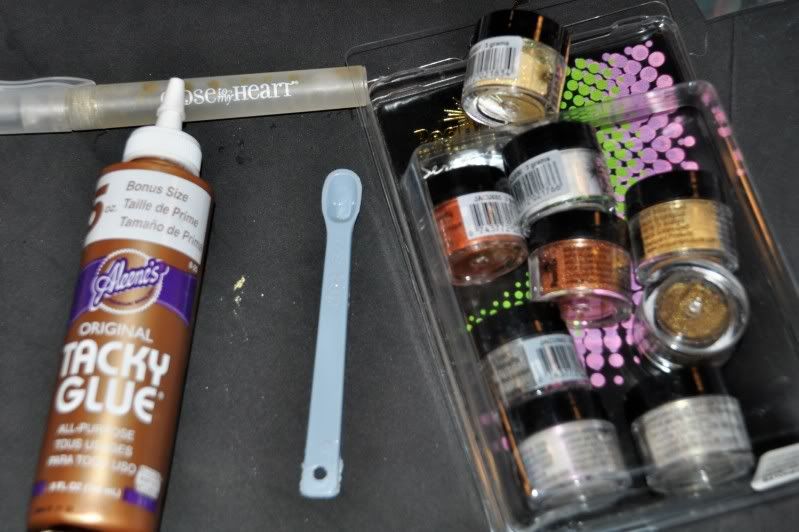 2. Add about 1/16 of a teaspoon of pearl ex.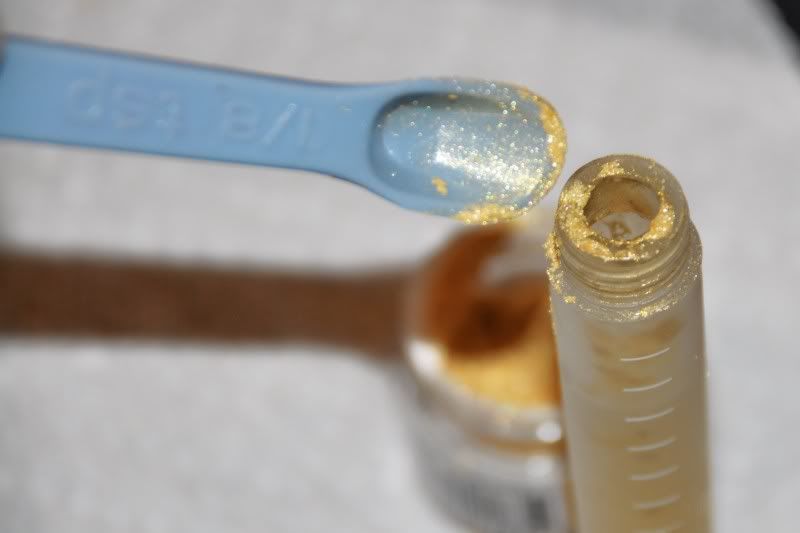 3. Add 2-3 drops of glue.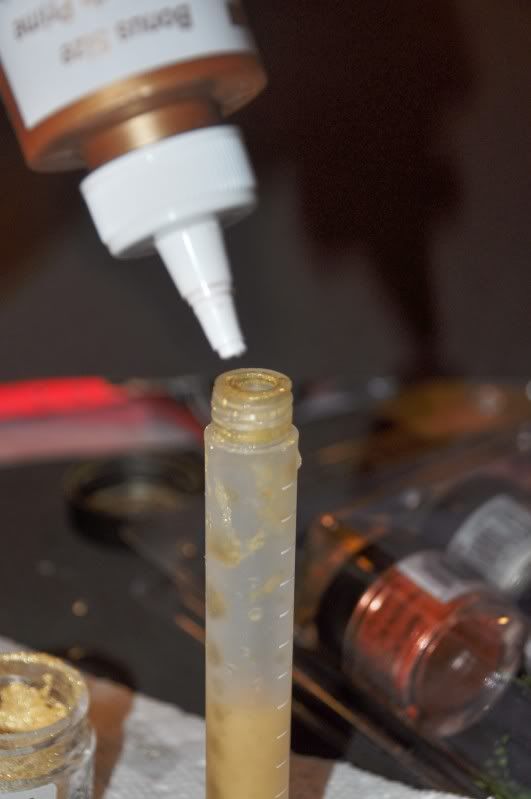 4. Add 3-4 drops of reinker (or more to reach your desired shade)
5. Shake well.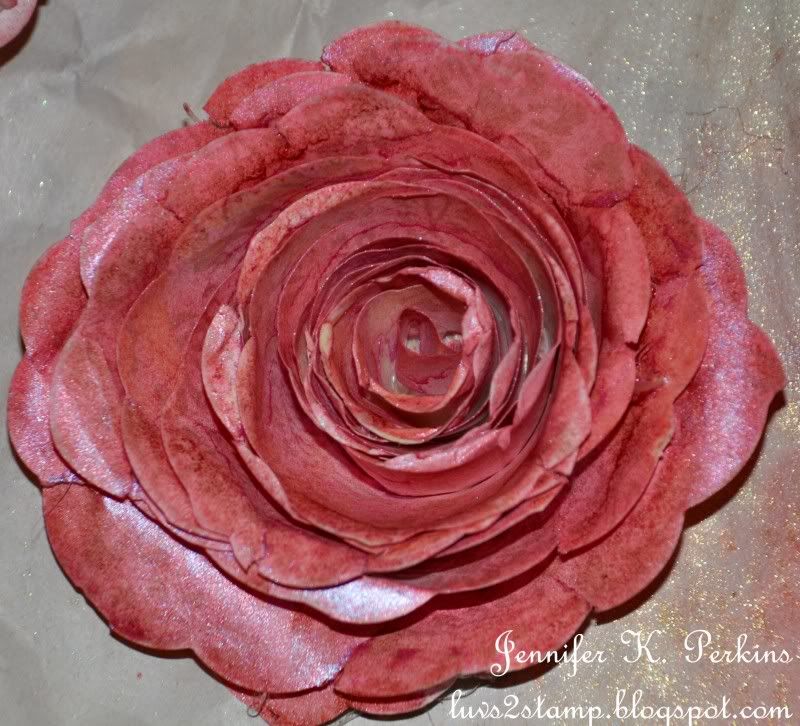 6. Spray!