I really enjoyed making this card. Colors are CTMH Hollyhock, Blush, and Sweet Leaf. (My favorite green?) The B&T paper comes from the Wings paper pack. The sentiment is from CTMH (It's lost somewhere on my stamp table???), the flowers in the background are some new SU stamps I've been playing with.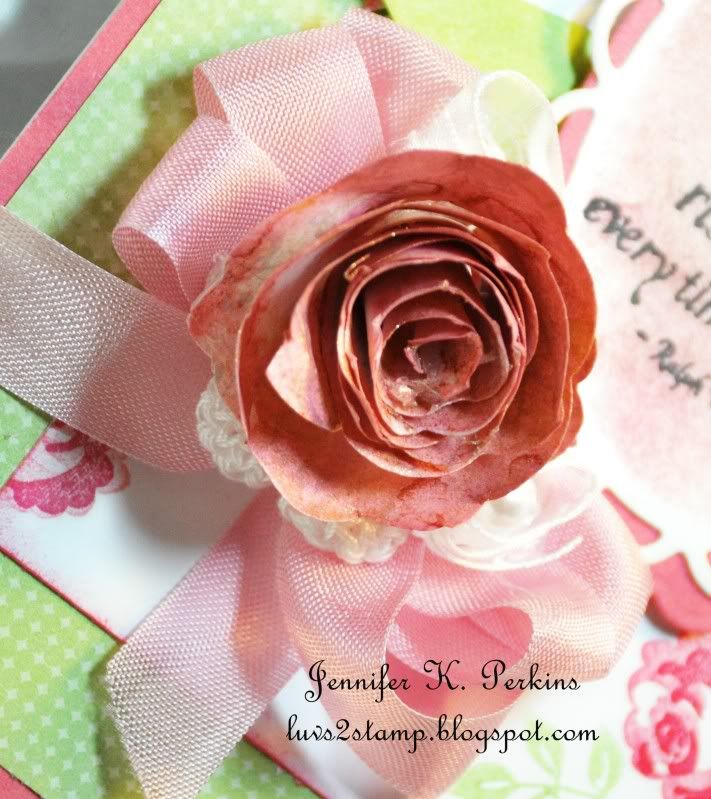 The ribbon is made from some seam binding I just got in, and there is a crocheted flower under the handmade paper rose. There are also two white ribbon flowers from some trim I found at Joanne's.
Here's the direct link to the paper rose tutorial:
ROSE TUTORIAL
Thanks for looking!